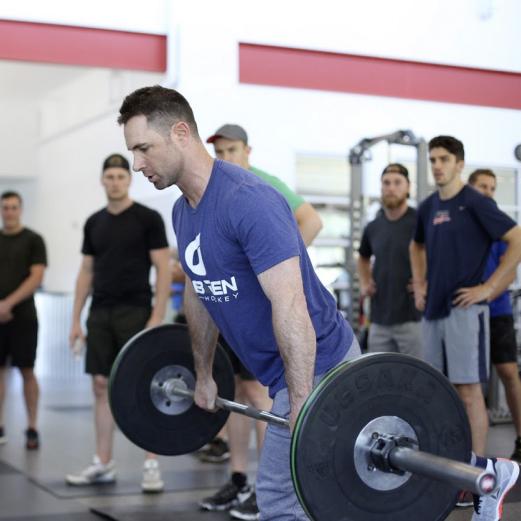 Andy O'Brien
Andy O'Brien

Director of Sport Science, Player Health & Performance

Andy O'Brien joins Quartexx as the Director of Sport Science, Player Health & Performance. Andy brings to Quartexx 25 years of experience in professional sports. He has trained some of the world's most accomplished athletes in a variety of sports, including Olympic Gold Medalists, World Champions and World Record Holders and Major Sport MVP's. He has also served in a variety of roles for professional organizations, including Stanley Cup winning teams.  Andy is best known for his work in hockey, having worked with NHL star Sidney Crosby for more than 20 years as his personal strength and conditioning coach. Through his private business, Andy has built one of the most impressive hockey training cohorts, featuring 25 of the league's top players.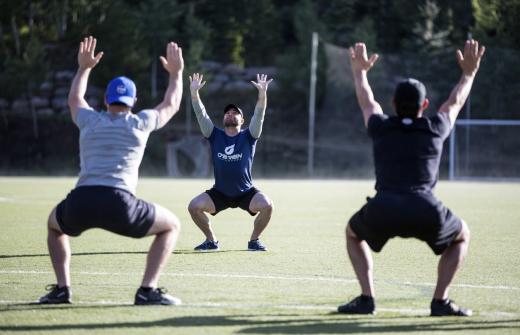 Andy's Philosophy
Andy's approach is influenced by his experience with athletes in high pressure situations.  He has observed first hand the strategies behind the most successful performances and has helped athletes through countless unique challenges and problems.  
Andy has spent more than two decades testing and refining his methodology.  He has collaborated with numerous leading professionals around the globe, and has customized hundreds of programs, exercises and training models.  He is a passionate believer in using a scientific process to study the sport, and identify the individual needs of each athlete.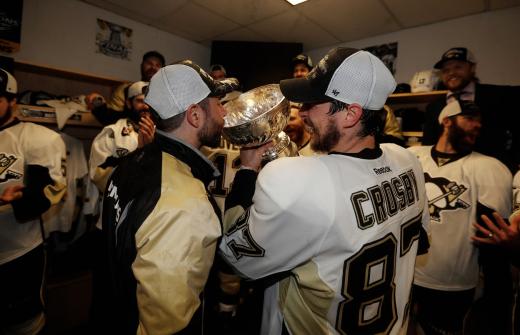 Andy's experience
Andy served as the Strength and conditioning Coach for the Florida Panthers from 2005 to 2009. Between 2009 and 2015 he consulted for a variety of professional organizations as well as Hockey Canada's national men's programs. From 2015 to 2020, Andy was the Director of Sport Science and Performance with the Pittsburgh Penguins, where he was a member of back to back Stanley Cup Championships in 2016 and 2017. 
Andy has a bachelor's degree in Physiology and Psychology, and a Master's Degree in Kinesiology. He has lectured extensively on training, nutrition, rehabilitation, and applied sport science. He is a lifelong student of human physiology, personal growth, health & human connection.
Movement mastery
Sport specificity
Athlete-centered approach
Quartexx athlete support model
Supreme competency
Movement mastery
Andy is a believer in the importance of developing fundamental movement skills, as a basis for athleticism. All competitive sports involve repetitive movements, and an effective physical development model exposes athletes to global movement patterns that counterbalance that repetition. The acquisition of movement skills and progressions stimulates an athlete's capacity for adaptability, a common denominator in all great athletes. Throughout an individuals career, the maintenance of these fundamentals is balanced with a mastery of specific movements critical for their sport. Whether what stage of an Athletes career they are in, the continual evaluation and fine tuning of their movement quality, both through the skilled eye of the coach, and using the latest in human performance technology, is a central aspect in optimizing one's performance ceiling, while minimizing injury risk.