Women's Hockey
About
We build more than a career
Quartexx's women's hockey division establishes a new standard in professional hockey player representation by offering a service model tailored exclusively to their needs. With high-class treatment, personalized services and expert knowledge, our dedicated team is here to support our athletes throughout their career on and off the ice as well as provide them with unique opportunities.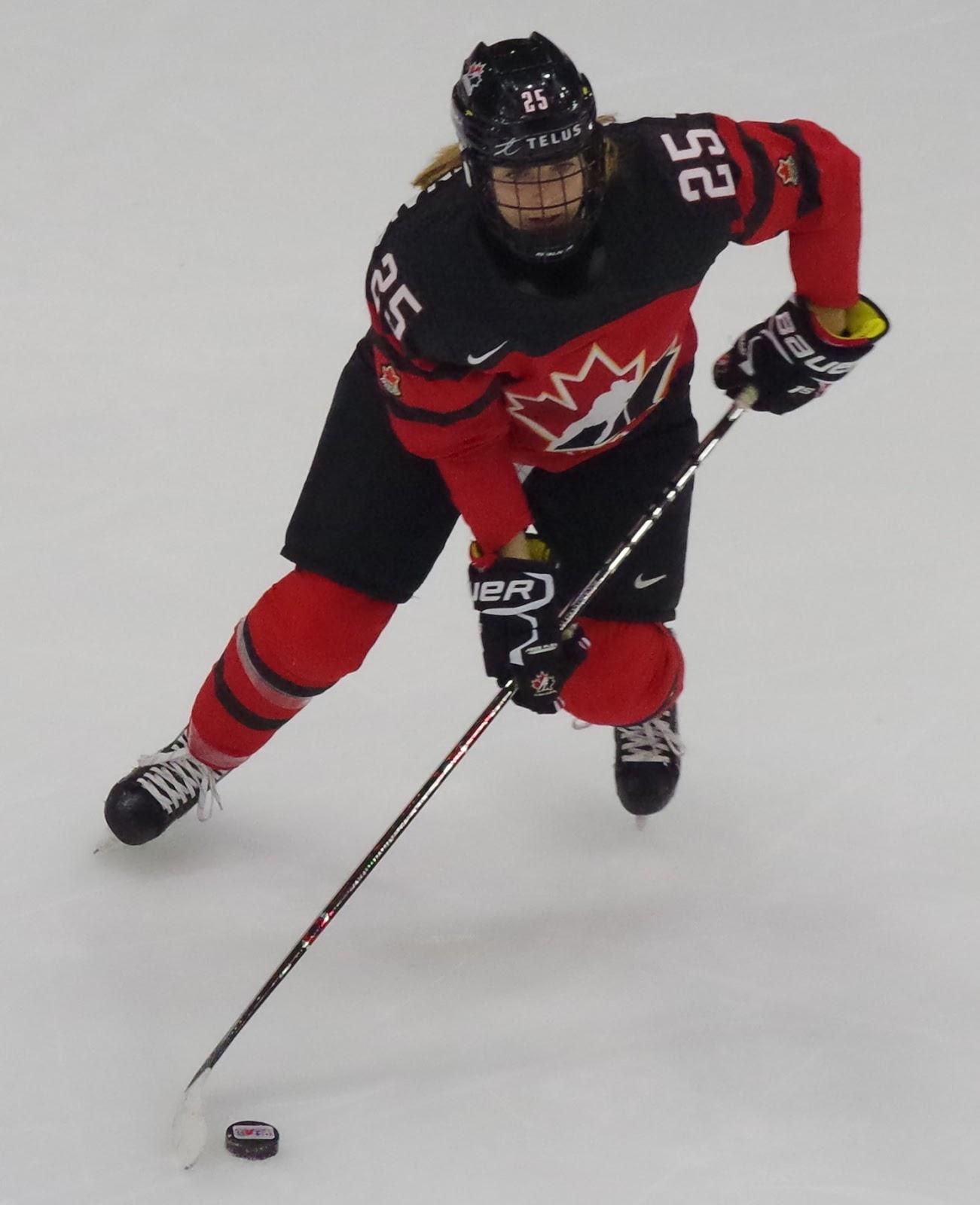 Marketing/PR
Player Development
Lifestyle Management (OAK)
Contract Negotiations
Financial Planning
Marketing/PR
Marketing strategy

Content creation

Endorsement deals

Community outreach
Karell Emard

Director of Operations, Women's Hockey

Karell played for the Saints of St. Lawrence University (NCAA) where she majored in Psychology and obtained her master's degree in Administration and Leadership. After graduating, she went on to play five seasons with Les Canadiennes de Montréal (CWHL), including one where they won the Clarkson Cup. Alongside her role at Quartexx, Karell is a member of the Professional Women's Hockey Players' Association (PWHPA) and she serves as a sports analyst on RDS.

Emilie Bocchia

Brand Development Lead

Emilie oversees all Quartexx branding, social media strategies and creative content. A graduate from Concordia University with a Bachelor of Commerce, majoring in Marketing, she played for the Concordia Stingers (U Sports), and was named MVP in her last season. Later on, Emilie became a Clarkson Cup champion having played for Les Canadiennes de Montréal (CWHL) during four seasons.

Camille Boileau

Communications Manager

Camille handles public relations and communications for Quadriam Investments, Quartexx and the Amelia and Lino Saputo Foundation. With over 10 years of experience, she has developed effective media campaigns and crisis communication plans for global professional services firms, governments, and influential individuals, including athletes, across Canada, the United States and Australia.

Tareya Webster

Talent & Content Manager

Tareya focuses on developing clients' personal brands through social media strategies, content creation and partnerships. A graduate from Western University with a Bachelor of Business Management, Tareya also played hockey at Western (U Sports) during four seasons. After university, Tareya went to Budapest, Hungary to play one season in the European Women's Hockey League (EWHL).
Victoria Bach

#51 / Canada

Victoria Bach

Meet Quartexx Athlete

Number

#51

Team

Canada

Position

fwd

Birthday

7/12/1996

From

Milton, Ontario

Jaime Bourbonnais

#25 / Canada

Jaime Bourbonnais

Meet Quartexx Athlete

Number

#25

Team

Canada

Position

def

Birthday

9/9/1998

From

Mississauga, Ontario

Hannah Brandt

Meet Quartexx Athlete

Number

#20

Team

USA

Position

fwd

Birthday

11/27/1993

From

Vadnais Heights, Minnesota

Savannah Harmon

Meet Quartexx Athlete

Number

#15

Team

USA

Position

def

Birthday

10/27/1995

From

Downers Grove, Illinois

Samantha Isbell

#5 / La Force

Samantha Isbell

Meet Quartexx Athlete

Number

#5

Team

La Force

Position

fwd

Birthday

2/17/1998

From

Thunder Bay, Ontario

Kennedy Marchment

#22 / Whale

Kennedy Marchment

Meet Quartexx Athlete

Number

#22

Team

Whale

Position

fwd

Birthday

12/6/1996

From

Courtice, Ontario

Maude Poulin-Labelle

#76 / Whale

Maude Poulin-Labelle

Meet Quartexx Athlete

Number

#76

Team

Whale

Position

def

Birthday

11/23/1999

From

Sherbrooke, Quebec

Jamie Lee Rattray

#47 / Canada

Jamie Lee Rattray

Meet Quartexx Athlete

Number

#47

Team

Canada

Position

fwd

Birthday

9/30/1992

From

Kanata, Ontario
z